The Unofficial LEGO Minifigure Catalog App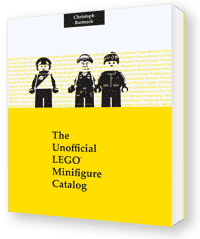 I'm happy to announce the release of a new project I've been working on, The Unofficial LEGO Minifigure Catalog App.  Earlier this year, Dr. Christoph Bartneck released a new book titled The Unofficial LEGO Minifigure Catalog.  The book contains high quality photographs of all 3,600 minifigures released between the 1970s and 2010.  Dr. Barneck also introduces a new nomenclature for identifying and categorizing minifigures.  It's a great book for LEGO fans, and is available from Amazon
.
Since its release, I have been working with Dr. Bartneck on a mobile application that highlights all of the great content in the book.  Today, the app is available in the Android Market, and the iOS version has been submitted for review.  We think the app is a great companion for the book.
Features
More than 3650 Minifigures and 650 Heads listed
High-resolution photographs of every Minifigure
Thousands of LEGO sets listed
Browse by theme or year
Search by name
Manage favorite Minifigures
Mark the Minifigures you own
Import and export with Brickset.com account
Advanced downloading and caching technology
Regular updates

Screen Shots

Here are screenshots from an Android device:

Availability

The app is available today in the Android Market:

The iOS version (iPod, iPhone, iPad) will be available as soon as Apple approves it.

Please let us know what you think!